10 Best Benefits using PCS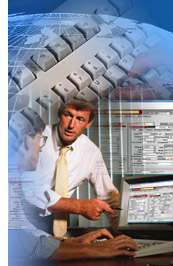 1. Written using MS Office 2000/ XP Standard of the Office Workplace.

2. Manage and store your parishioners Census information.

3. Set-up automated "no cost" email communications.

4. Take advantage of fully automated credit card processing of donations.

5. Generate mail merge, email merge and direct mail.

6. Manage powerful volunteer and ministry database.

7. Manage capital campaign programs and increase donations.

8. How to improve support for your parish projects.

9. Powerful and flexible program with many management features for your parish.

10. Fully automated features, Absolutely easy to use "User-friendly".